MOKK is a unique institution. Its strength lies in its inherently interdisciplinary nature, backed up by a unique mix of expertise. While the core of the staff is employed by the Budapest University of Technology and Economics, a wide network of top-ranked individuals participate in our projects. We also proud of our excellent alumni.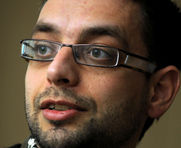 Bodó Balázs, PhD, economist, assistant professor, researcher at the Budapest University of Technology and Economics, Department of Sociology and Communications, Center for Media Research and Education. He was a Fulbright Visiting Researcher at Stanford Law School in 2006/7.He is a Fellow at the Center for Internet and Society at Stanford. He is the project lead for Creative Commons Hungary and a member of the National Copyright Expert Group. He is the head of the Masters Program in Cultural Industries. He has advised several public and private institutions on development projects of digital archives, content distribution, online communities, business development. His academic interests include copyright and economics, piracy, media regulation, peer-to-peer communities, underground libraries, digital archives, informal media economies. His most recent book is on the role of P2P piracy in the Hungarian cultural ecosystem.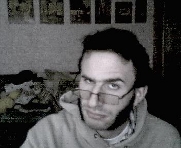 Zoltán Kacsuk, assistant lecturer. After receiving his master's degree in economics and sociology from Corvinus University of Budapest (CUB) he went on to complete a cultural studies master's program at Goldsmiths College, University of London. He is currently a doctoral candidate at the Institute of Sociology and Social Policy, CUB working on his dissertation offering a comparative analysis of the role of subcultural producers in anime and manga fandom and skateboarding culture in Hungary. (More)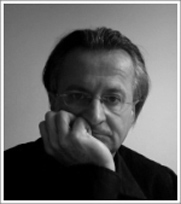 Szakadát István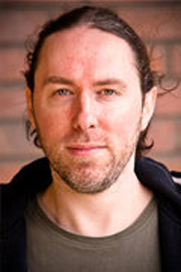 Varga Dániel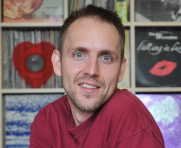 Vályi Gábor, PhD. Assistant Professor working at the intersection of sociology, cultural and media studies. Founding member of MOKK Center for Media Education and Research and the Hungarian branch of the International Association of Popular Music. As a researcher and consultant, he focuses on subcultural consumption, online communities, the social uses of emerging media technologies, the transformation of the music business, and digital archives. He has co-edited two books and published over a dozen academic papers concentrating on these issues. He is also an editor of Eastbound, an online journal. He teaches courses on subcultural economies, the consumption of popular music, material culture and popular music. Apart from his academic carrier, he also works as a consultant on the field of branding, PR and marketing and gives advice on movie script development. He is an avid cultural commentator and music journalist, working as a DJ and presenter at Budapest's legendary community station, Tilos Rádió since 1995.